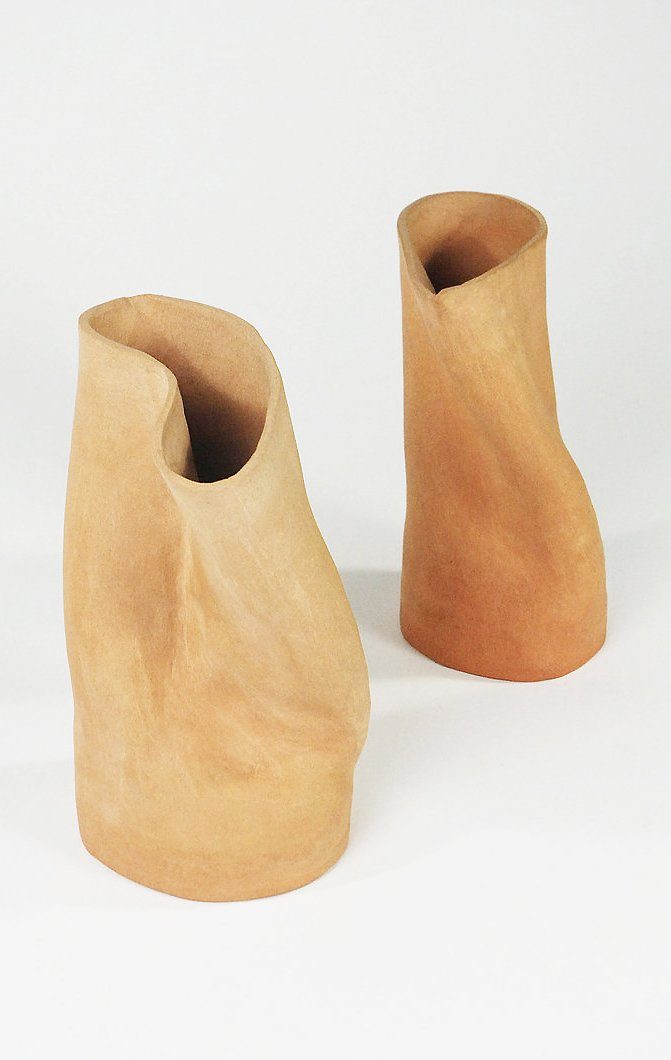 O N D U L A T I O N I & II
C E R A M I C S . 2 0 2 0
Carefully manipulated, the matter is formed and distorted following the hands gestures to occupy space as a creased fabric.
This material experimental approach gave birth to these two carafes with generous curves which transpose the mesmerizing movement and fluidity of water.
Raw clay
500 x 150 x 5 mm