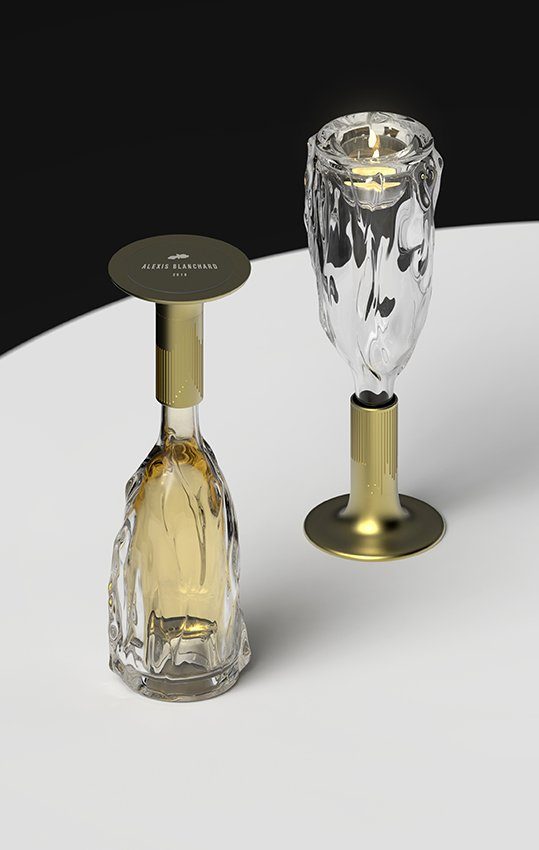 M E M E N T O
B O T T L E . 2 0 2 0
As our ancestors were gathering around fires, it is with siblings and beloved ones that we enjoy celebrating and sharing important events, rites of passage, success and major achievements.
MEMENTO is a bottle of Champagne which becomes, after the tasting experience, a memorial torch someone can light in order to resurrect the moment of the past celebration.
Offered by or for someone, the bottle becomes the material artefact of this intangible instant of joy and brings back the past emotions through a poetic ritual.
The empty glass object isn't a waste anymore but it becomes a symbolic and treasured relic.
Mould-blown glass
350 x 110 mm