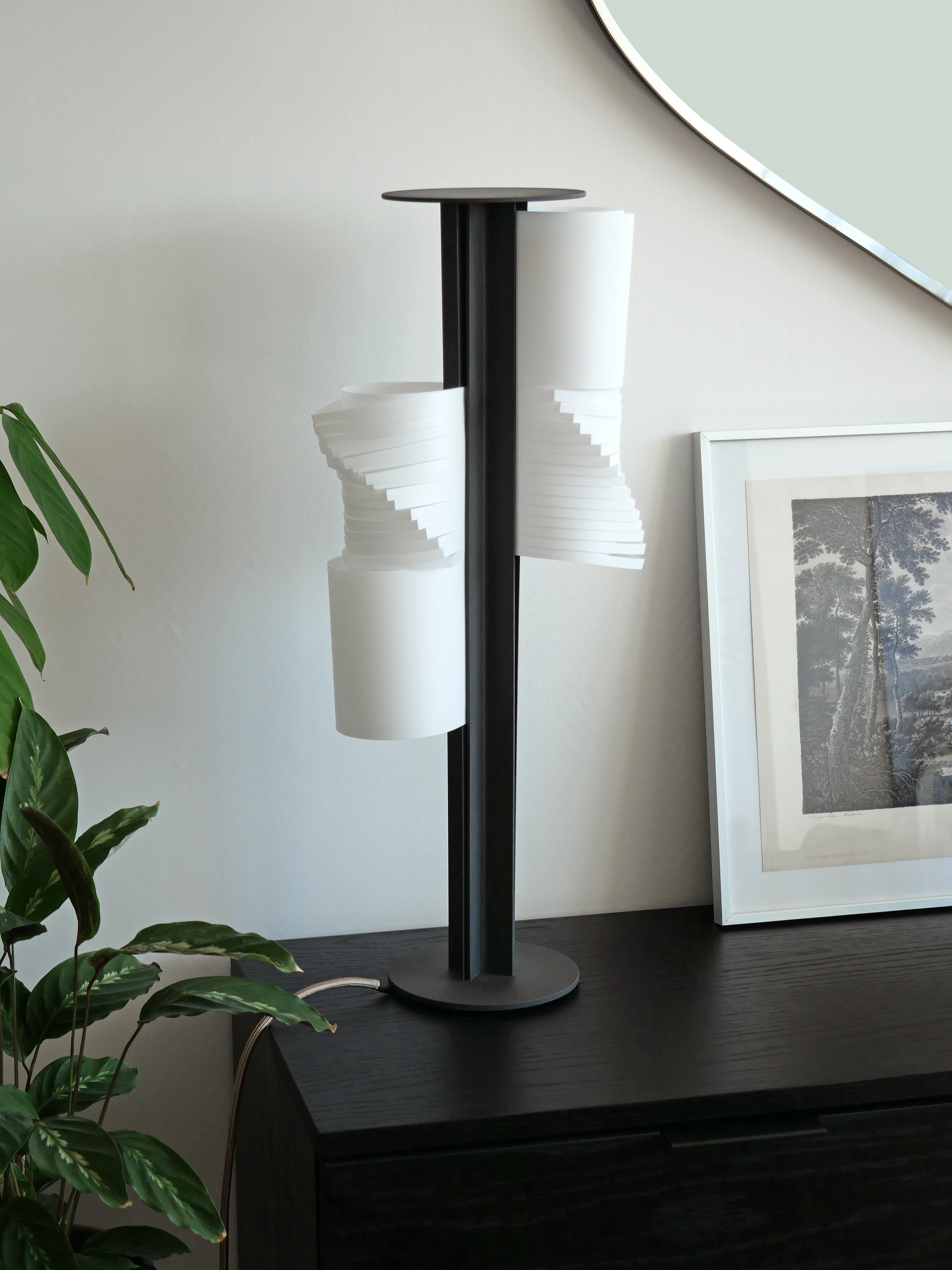 Table Lamp
Limited Edition – Numbered & signed
Handmade in Rhône-Alpes, France
PAMPERO is named after a cold Argentinian wind, coming from the South.
The delicate movement of its lampshade will enliven any room and will bring a soft luminous aura. PAMPERO can be both placed on any table or on the ground. The dimmer switch allows to precisely change the light intensity according to the ambiance desired. Due to the production process, the visual aspect varies from a lamp to another which makes each piece unique. The Mineral finish is inspired by rocks materiality and offers a pleasant texture.
PAMPERO tire son nom d'un vent froid d'Argentine, provenant du Sud. Le mouvement délicat de son abat-jour apportera de la vie à chaque pièce ainsi qu'une douce aura lumineuse. PAMPERO peut à la fois être placé sur une table ou bien au sol. Son variateur d'intensité permet d'affiner au mieux la puissance lumineuse selon l'ambiance souhaitée. De part le procédé de fabrication, l'aspect varie d'une lampe à l'autre ce qui rend chaque pièce unique. La finition Mineral évoque la matérialité rocheuse et offre un grain agréable au toucher.
———
Powder coated welded stainless Steel
Recyclable Polypropylene cut by hand
Finishes : Mineral (dark grey) ou Geode (dichroic)
4000K neutral white Light – Dimmable LED
H 610 mm x L 250 mm Ø Base 150 mm – 6.6 lbs
Acier inoxydable soudé revêtu de poudre epoxy
Polypropylène recyclable découpé à la main
Finitions : Mineral (gris foncé) ou Geode (dichroïque)
Lumière 4000K blanc neutre – Variateur LED
H 610 mm x L 250 mm – Ø Base 150 mm – 3 kg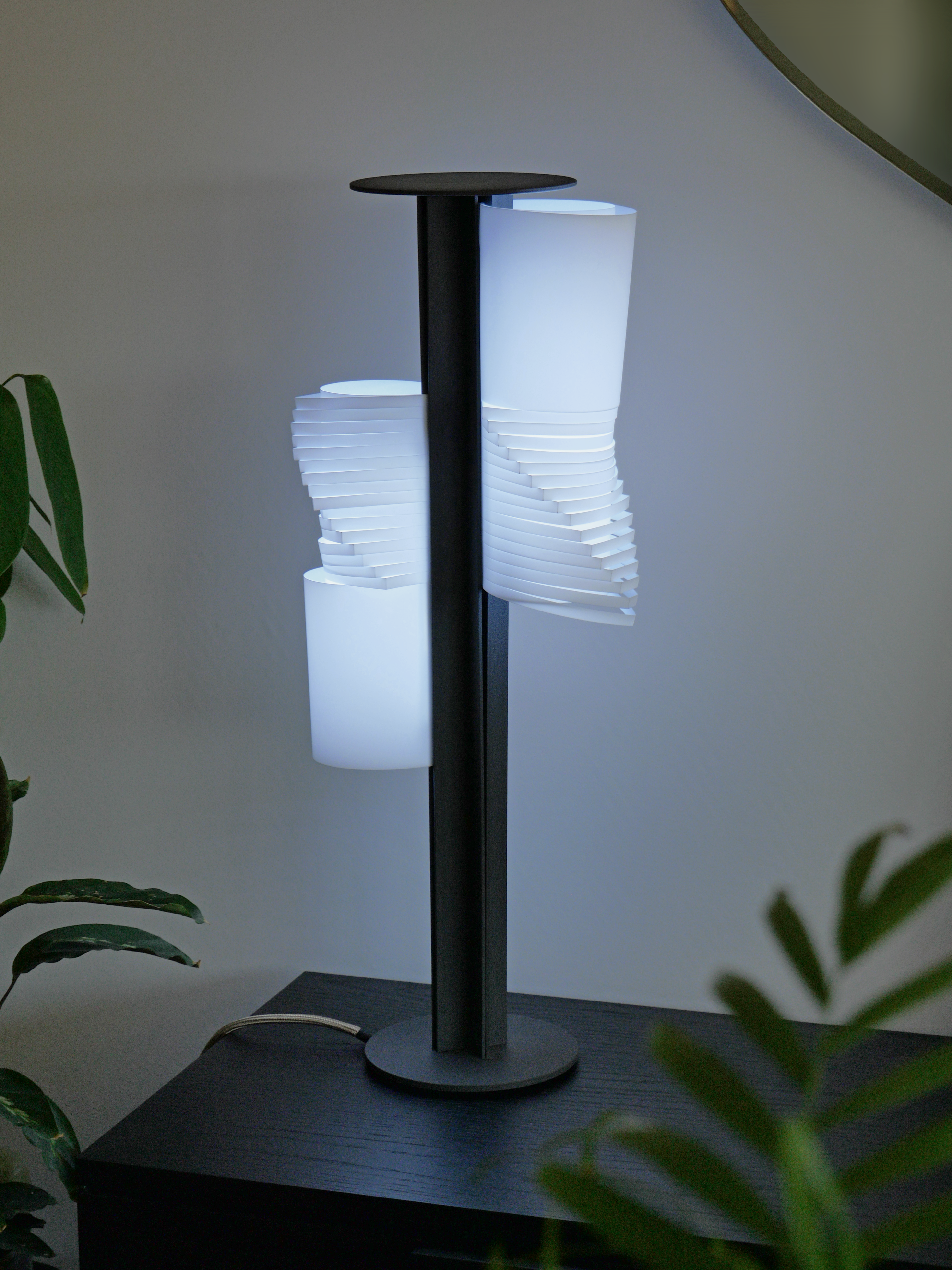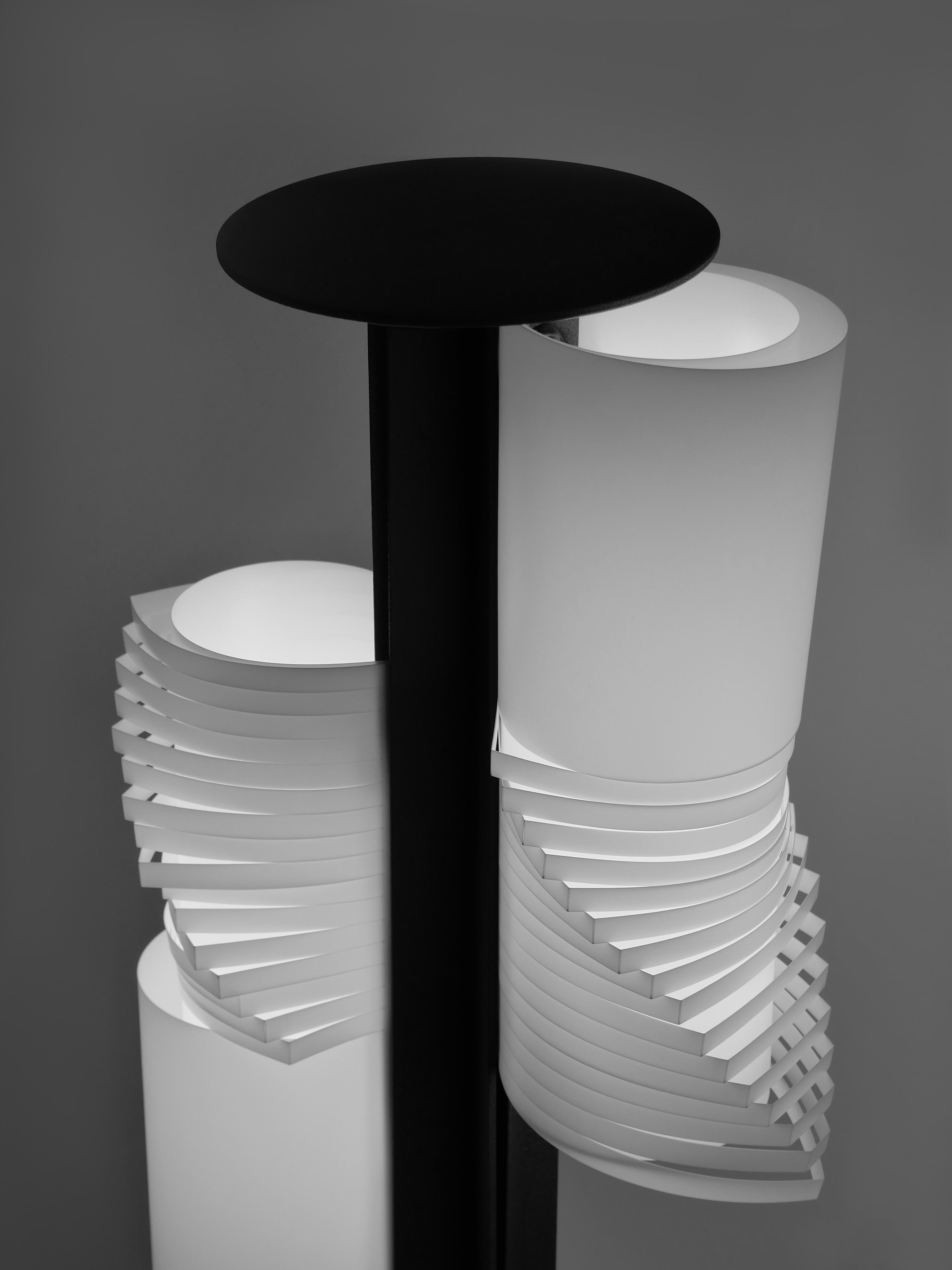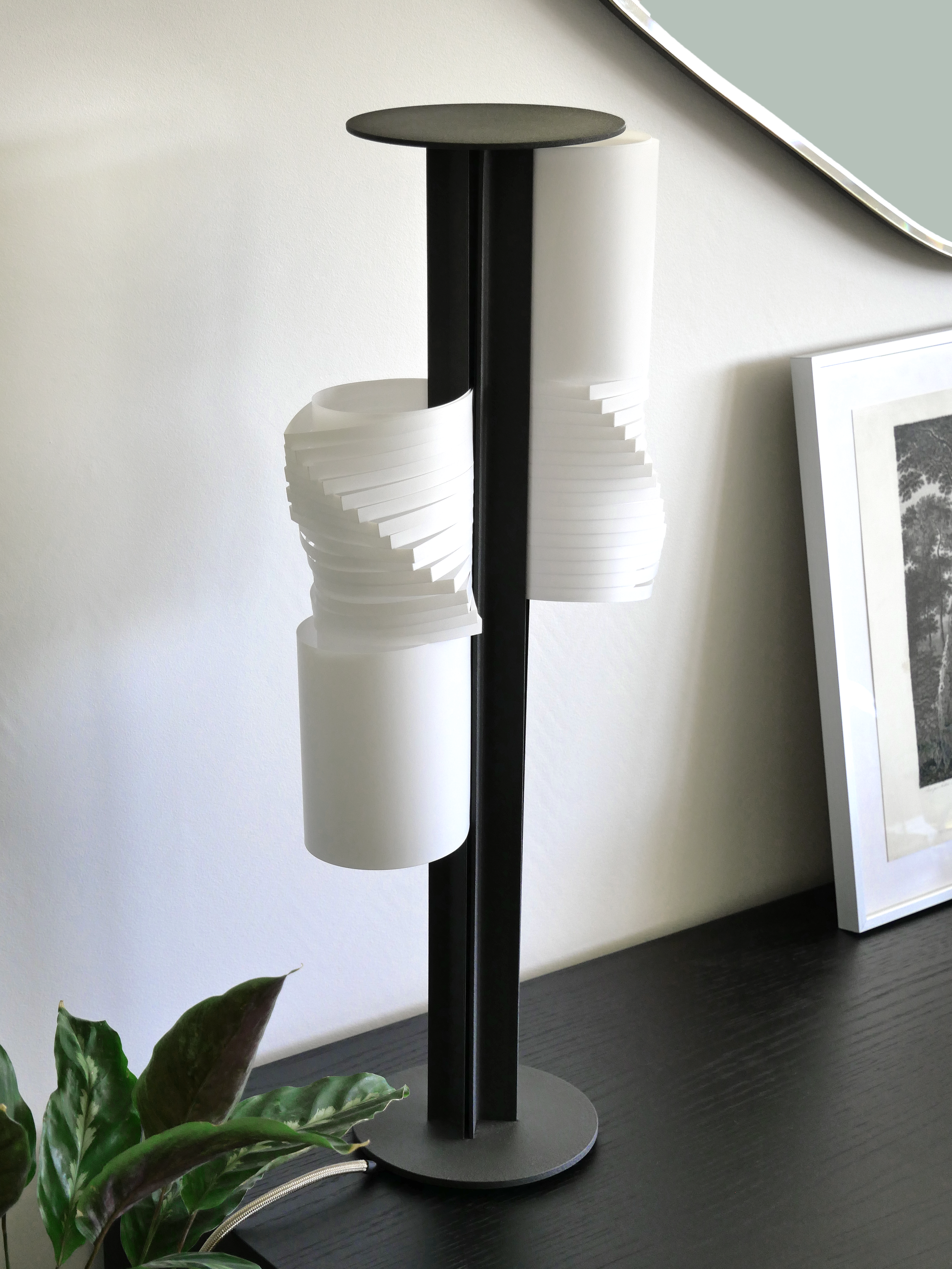 KEEP EXPLORING