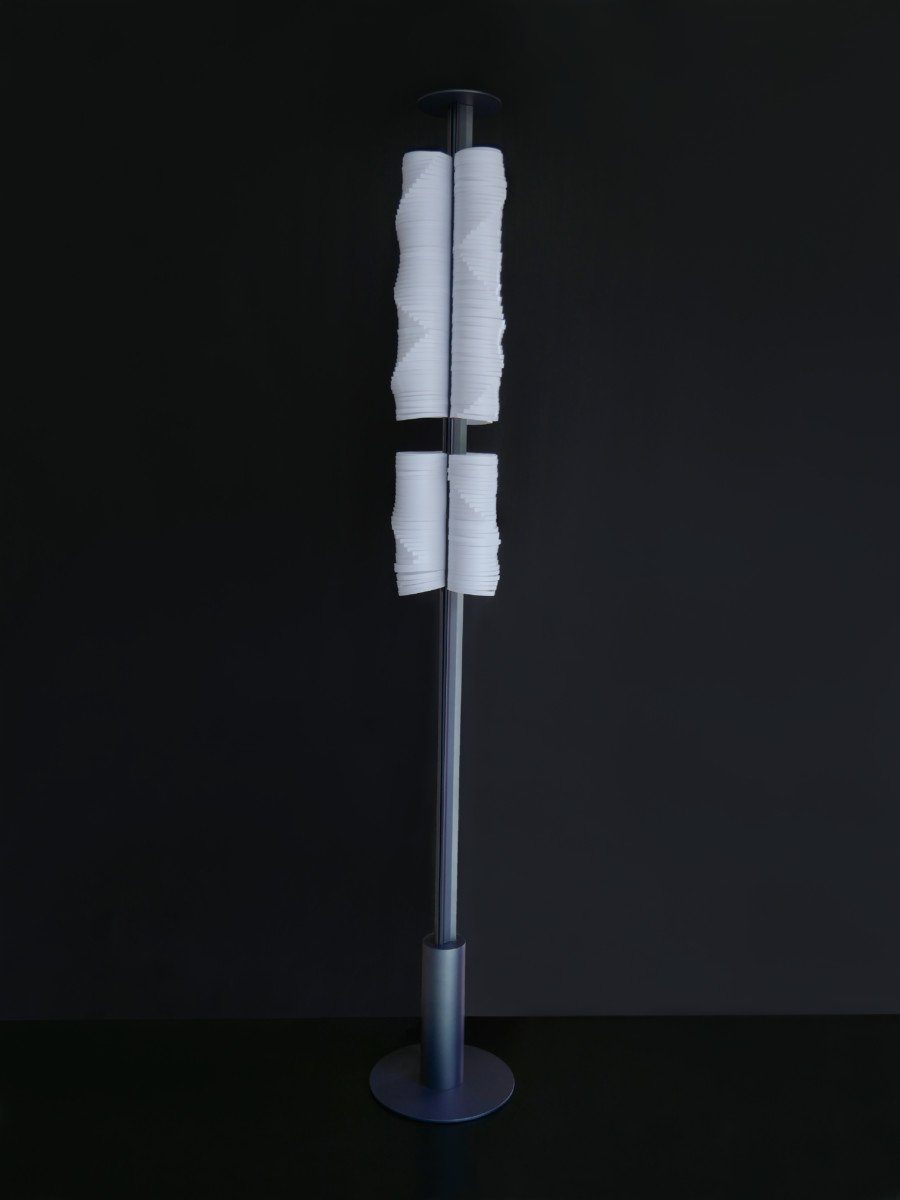 H E G O A
M I R A G E C O L L E C T I O N
F L O O R L A M P . 2 0 2 0
MIRAGE Collection embodies the natural phenomena of vibration and ondulation which give life to an inert surface.
These objects evoke the natural beauty of the rythms and echoes of light moving through montainous reliefs eroded by the wind, water waves and sand dunes.
Their moving shapes and vibrating presence animate the living space and create unusual lights and shadow effects.
Powder coated Stainless Steel
2 possible finishes : Mineral (dark grey), Geode (dichroic)
Recyclable Polypropylene
Dimmable LED (Neutral White)
Weight / 24.2 lbs
1940 x 220 mm
Base ø 300 mm